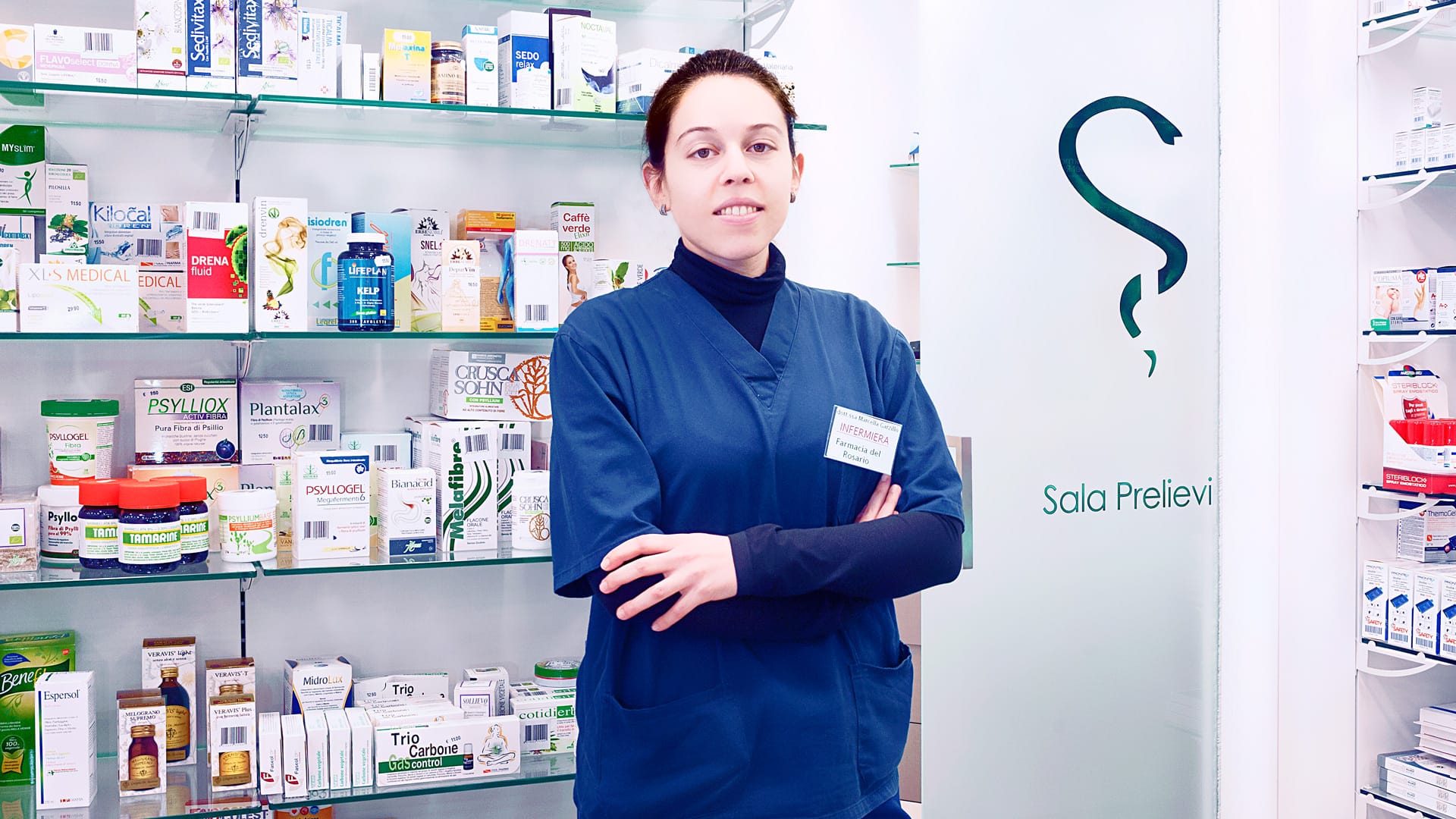 Mission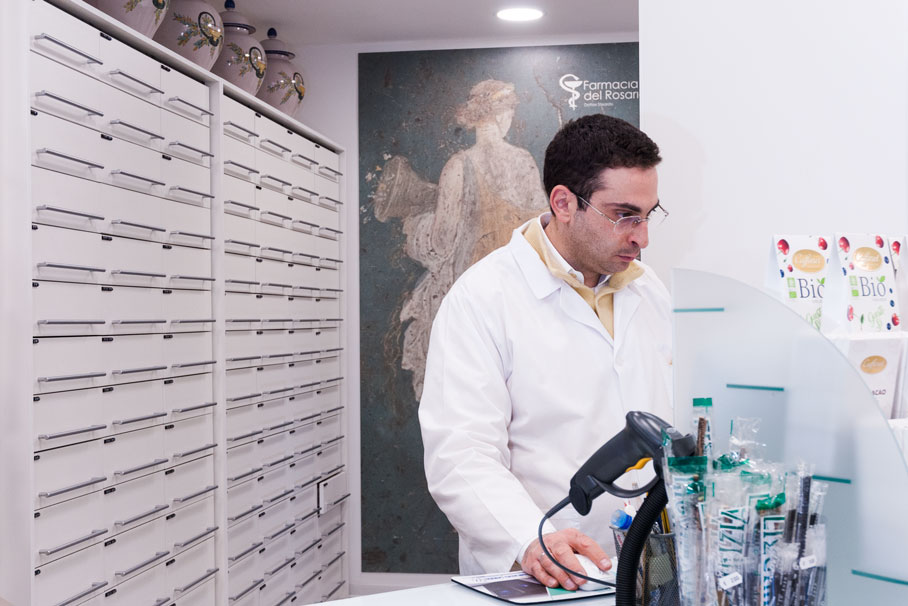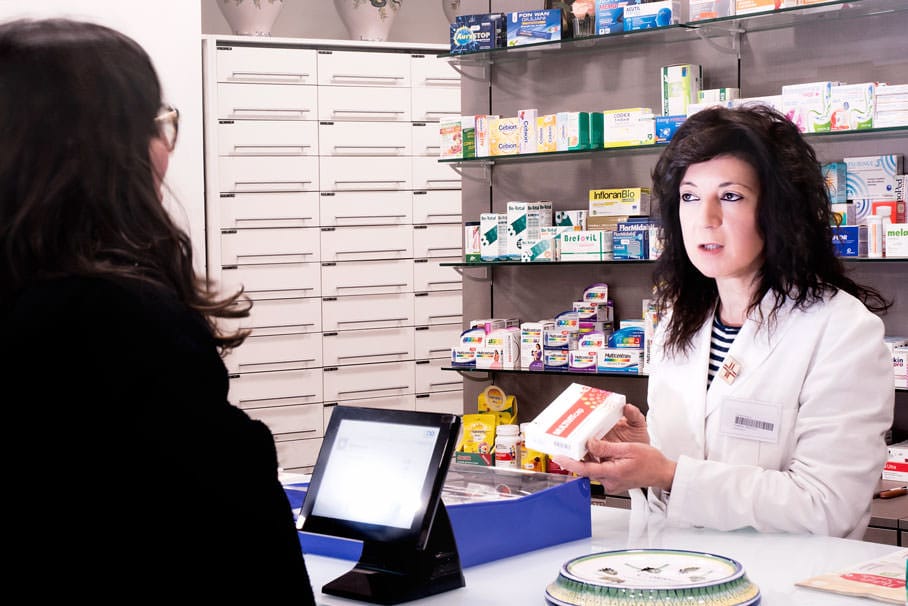 The mission of the Pharmacy "del Rosario" is to offer the best pharmaceutical experience to its customers. In order to do that, it provides everyday great attention, high professionalism and elevated competences. Thanks to an accurate analysis and a broad proposal, it is always able to guide customers in choosing the most suitable products to meet their needs. Pharmacy "del Rosario" intends to be a health stronghold for its settlement community and for all the visitors of the beautiful town of Pompeii. As a matter of fact, for almost fifty years, it has been providing assistance to the community with commitment and competence. Traditional in the way of interposing with the customer for the purpose of establishing a relationship based on trust, but always led to pay due attention to innovation and progress of modern science, the Pharmacy "del Rosario" is able to provide its customers with everything they may need, both in terms of products and services.
Our customers health and well-being have always represented the only objective that inspires our daily work. Day after day, we work scrupulously in order to achieve excellence and make optimal performances for all your needs. We  provide you with a range of useful and beneficial services: galenic preparations, self-analysis, diets for every condition, cosmetological consultancies, dermo-aesthetic cabin, free health check ups, medical supplies rental, CUP, nursing service, home delivery, English speaking, pharmacovigilance for adverse effects monitoring.
Pharmaceutical excellence, every day
Galenic preparations

The ancient art of galenic finds ample place in our Pharmacy, where we always produce medicinal preparations, constantly updating techniques, equipment and formulas according to the progress of knowledge and the available substances. Mentor for the galenical preparations is Doctor Antonio Steardo, our Pharmacy's Senior Manager, as expert in pharmaceutical chemistry and founder of the renowned Laboratorio Chimico Steardo based in Salerno.
Self-analysis

Taking a blood sample from the fingertip, we are able to provide you with the measurement of the most important vital parameters such as glycemia, triglycerides, cholesterol and its fractions, transaminases, creatinine and hemoglobin. The auto – analysis allows you, therefore, to obtain valuable information on your state of health in a few minutes, easily and safely.
Dieting

We develop optimal solutions for everyone's food needs, without ever losing sight of the physical condition and health of the client. At our Pharmacy, you can request slimming and maintenance diets. We are also able to satisfy requests for vegetarian, vegan and celiac diets.
Cosmetological Consultancies

We provide targeted assistance to the correct and safe use of cosmetic products, defined according to the type of skin, the individual characteristics, and the effective treatment of imperfections. Through a careful selection of the cosmetics to be used and the respective methods of application, we guarantee the natural balance of the skin so that it can be at its best, defending itself from external aggressions and being less prone to imperfections.
Dermo-Esthetic Cabin

We have a pleasant and restful space where you can allow yourself a moment of relax, abandoning yourself to the expert hands of a beautician who will take care of your face and your body.
Health Check-ups

We perform free screening for weight, blood pressure and heart rate control. Moreover, at our Pharmacy, it's also possible to measure the percentage of saturated hemoglobin of oxygen present in blood (O2 Saturation) and check the state of the venous circulation.
Medical Supplies Rental

We offer our customers a wide range of medical supplies always ready to be rent. Between those, anti-decubitus mattresses, crutches, breast pumps, scales for babies, aerosol devices.
CUP

At our unit, there is a virtual counter that can facilitate the booking of exams and appointments at the local ASL. Through this important IT tool, it is also possible to pay the health ticket of the booked service.
Nursing Service

Inside our Pharmacy, the presence of experienced and qualified nursing staff has a central importance. The nurse provides with indications for the correct application of the therapeutic prescriptions; performs medications and intramuscular injection cycles; carries out activities concerning health education. The service is active from Monday to Saturday, from 8.30 a.m. to 12.30 p.m. and from 3.30 p.m. to 7 p.m.
Home Delivery

In case you were unable to reach us, we guarantee free home delivery every day from Monday to Saturday in Pompeii and surrounding areas.
English Speaking Pharmacy

In order to meet the necessities of the many tourists who everyday crowd the beautiful town of Pompeii, at our Pharmacy is always present staff who speaks a fluent English.
Pharmacovigilance for Adverse Effects Monitoring

We are at the service of your health, so we follow the drug therapy from the prescription to the administration, keeping under control the risks and the benefits. We also monitor any interactions between drugs in order to let the therapy act as its best.
Sign up for our newsletter
Receive updates on our news and events